Salary and Welfare
SINCERITY IS ENGAGING IN PHARMACEUTICAL INTERMEDIATES, API RESEARCH AND DEVELOPMENT, PRODUCTION AND SALES AND BELONGS TO HIGH TECH ENTERPRISES IN NANJING,AND ALSO THE BEST SUPPLIER FOR FOREIGN MARKETS. WE HAVE A PERFECT SALARY PROMOTION SYSTEM,ADOPT PERFORMANCE APPRAISAL SYSTEM,AND HAVE A PERFECT SYSTEM OF YEAR-END BONUS DISTRIBUTION TO TO PROTECT THE INTERESTS OF EMPLOYEES.
01
INSURANCE WELFARE
(SIX KINDS INSURANCES&PROVIDENT FUND)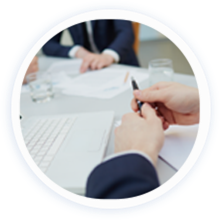 THE COMPANY LEGALLY PAYS FIVE STATUTORY SOCIAL INSURANCES FOR REGISTERED EMPLOYEES: BASIC PENSION INSURANCE, BASIC MEDICAL INSURANCE, UNEMPLOYMENT INSURANCE, WORK INJURY INSURANCE AND MATERNITY INSURANCE. AT THE SAME TIME, THE COMPANY ALSO PAYS THE HOUSING PROVIDENT FUND FOR THE SERVING STAFFS ACCORDING TO THE LABOR LAW. IN ADDITION,COMMERCIAL SUPPLEMENTARY MEDICAL INSURANCE IS SUPPLIED FOR THE SERVING STAFFS TO EFFECTIVELY PROTECT THE INTERESTS OF THE EMPLOYEES AND FULFILL THE COMPANY'S SOCIAL RESPONSIBILITY.
FIVE-DAY WEEK,REST ACCORDING TO THE NATIONAL LEGAL HOLIDAYS AND EMPLOYEE MATERNITY LEAVE、PATERNITY LEAVE,PAID VACATION IN STATUTORY YEAR.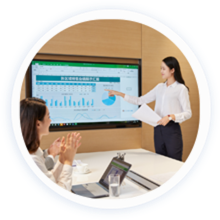 PROVIDE PROFESSIONAL KNOWLEDGE TRAINING,IMPROVE PROFESSIONAL ABILITY AND WORKING ABILITY.
PROVIDE MOST COMPREHENSIVE PHYSICAL EXAMINATION FOR EMPLOYEES EVERY YEAR.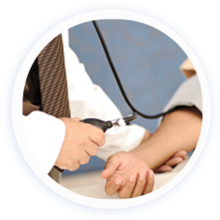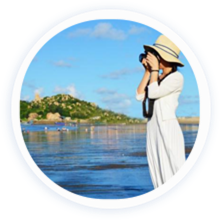 PROVIDE PAID ANNUAL TRIPS FOR EMPLOYEES TO ALTERNATE WORK WITH REST.